DIRECTORY OF CERTIFIED CONTRACTORS
AND DESIGN COUNSELORS
The purpose of this Directory is to allow users of Super House to find contractors and design counselors who have a demonstrated commitment to Super House principles. The ultimate goal is to enable every Super House home designer to find a highly qualified contractor nearby to build his/her home or renovation, or to make repairs in the best way possible.
The Super House Certification program was launched in 2015. At first, this list will expand slowly as candidates for certification become familiar with Super House, study the book, and prepare for the examination. You can play a role in making this list grow faster, as described below. In the meantime, remember this Directory for the times when you will want a superior contractor or design counselor.
What Listing in This Directory Means
To be listed in this Directory, a contractor or design counselor must pass a thorough examination about the content of Super House and have appropriate licensing. Listing is based entirely on merit. There are no "grandfather clauses" or other ways that someone can become certified without passing the examination. Listing is free to those who qualify.
Energy Institute Press is the organizer of the certification program. It has no business relationship with any of the contractors or design counselors who are listed. The one exception is the author of Super House, who is listed here as a Super House Certified Design Counselor.
Three of the four Super House Certifications require the applicant to submit professional credentials in order to take the examination. A Super House Certified General Contractor or a Super House Certified HVAC and Plumbing Contractor must have the relevant contractor license. A Super House Certified Architect must be licensed as a registered architect.
No professional credentials are required for a Super House Certified Design Counselor. The examination is the same as for a Super House Certified Architect. The purpose of this certification is to broaden the base of those who have an in‑depth knowledge of Super House and wish to make their experience available to other home designers.
What Else You Should Check
Super House Certification implies a high level of interest in superior home construction, along with major commitment to mastering Super House principles. However, Energy Institute Press makes no warranty of the performance of anyone listed in this Directory. Aside from requiring proof of relevant licenses, Certification involves no background check of any recipient.
So, consider these additional factors. An ideal contractor will have excellent skills, including established relationships with excellent subcontractors. He/she has built houses or completed projects that you can examine, and has references that you can check. He/she has a clean business record, is pleasant to work with, is willing to listen, and is willing to give advice. The contractor and subcontractors should have enough available time to complete your project expeditiously. Seek recommendations from previous customers.
A variety of Web sites and publications provide consumer ratings of various service providers, including home builders and specialized contractors. Check the ones that serve your geographical area. Disregard any listings that require the contractor to pay for listing or that accept advertising from those who are listed.
When you check references, bear in mind that the Super House Certification program started in 2015. Therefore, during the early years of the program, do not expect to find a lot of experience with Super House design or construction. Instead, look for positive interest in learning and applying Super House principles.
What If There Are No Certified Contractors or Design Counselors in Your Area?
Step 8 of Super House explains how to find a good contractor and design assistance. If there are no Super House Certified contractors or design counselors in your area, ask your builder or contractor to become familiar with Super House. The same applies if you will hire an architect or other design counselor. Suggest getting Super House Certification, and refer your candidate to this Web site for the details. The candidate's response should be a major factor in deciding whether that person is right for your home.

If you have already designed your own Super House, consider becoming a Super House Certified Design Counselor yourself. This is a rewarding way to share your experience and your passion for ideal home design with others.


---
SUPER HOUSE CERTIFIED DESIGN COUNSELORS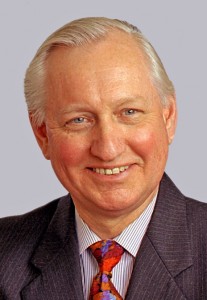 DONALD WULFINGHOFF
3936 Lantern Drive
Wheaton, Maryland 20902
301-946-1196
DW@EnergyBooks.com
Donald Wulfinghoff is the author of Super House, and he loves to work with homeowners. Give him a call to discuss your needs.

Since 1974, Don has worked to improve the design of homes, commercial buildings, and industrial facilities. He taught the first professional courses on energy efficiency at George Washington University. He built his own home to incorporate several major innovations. He has degrees in physics, and is a Professional Engineer. He was introduced on C-Span by Congressman Roscoe Bartlett as "the world's expert on efficiency in buildings."


---
SUPER HOUSE CERTIFIED ARCHITECTS
[No entries yet. Check back later.]


---
SUPER HOUSE CERTIFIED GENERAL CONTRACTORS
[No entries yet. Check back later.]


---
SUPER HOUSE CERTIFIED HVAC AND PLUMBING CONTRACTORS
[No entries yet. Check back later.]